FLYING GEESE SHOP
We believe everyone has a story. And that these stories, told in their voices, make up the human story on this earth.
Flying Geese believes that the voices of all need to be heard, especially those who have been forgotten, spoken over and hushed.
Here in Aotearoa, we are blessed with a diversity of Pasifika voices. But due to colonisation, we have been separated from our wider family of artists and writers. Flying Geese Press seeks to highlight voices from across Pasifika.
We champion that people have the solutions to sustaining Pasifika languages through publishing local stories. We seek to unite many voices, languages, and works of art both here within Aotearoa and across Te Moana Nui a Kiwa.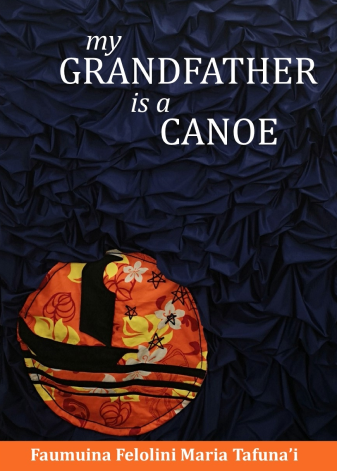 My Grandfather is a Canoe
"My Grandfather is a Canoe pulses with rhythms of the Pacific: story and song, laughter and tears, drumbeat and heartbeat" - TUSIATA AVIA
I published this book for me, for my loved ones passed who held onto my dreams. I did it for Oliver to know and understand his mother. I did it for all those people of the Pacific who only came to know poetry through tedious English lessons and could not see their reflections. I did it so others may see the publishing journey as possible, as inevitable. With love and peace - Faumuina Felolini Maria Tafuna'i
Author
Faumuina Felolini Maria Tafuna'i
Pi Faitau
Pi Faitau was written by TUSIA collective, an indigenous language canoe created by Flying Geese. The collective members change with each project. TUSIA aims to support indigenous languages across Aotearoa and invite communities to build their own collective bookshelf. Profits from TUSIA collective books help fund new community workshops and future books. We welcome support and collaboration. Pi Faitau is available for sale from 1 June 2022.
Authors
Iliui Wilson, Iva Hitila, Fa'amanu Mauafu, Mamaitaloa Sagapolutele, May Crichton, Malaea Veu, Palepa Letiu, Sala Saili Aukuso, Sulia Tuatau, Talia Steiner, and Terence Slade. Faumuina Felolini Maria Tafuna'i (Editor), Silivelio Fasi (Illustrator), Sam Totten (Sub-editor).