WAYFINDING FOR YOUR ORGANISATION
We deliver our Wayfinding framework for organisational strategy, small businesses, schools and Treaty partnerships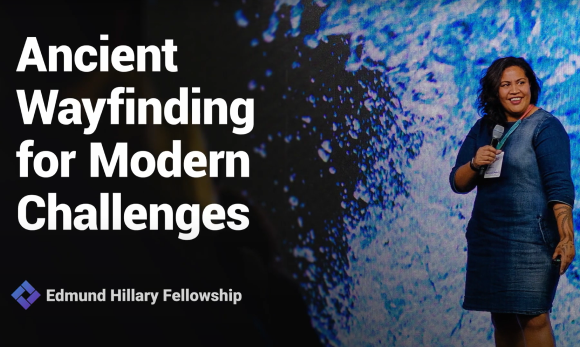 THE WAYFINDING MODEL
Wayfinding comes from a genealogy of knowledge passed down through Pacific star navigators and ocean voyagers.
From many guiding conversations with navigator Hoturoa Barclay-Kerr from Aotearoa and by voyaging on the ocean aboard Haunui waka, Faumuina created a dynamic wayfinding model for modern challenges.

WAYFINDING FOR STRATEGY
SAIL IN A UNIFIED DIRECTION
Sometimes we have a vision of where we want to go but struggle with where and how to start. Wayfinding adapts the genius of ancient practice to modern day challenges. Flying Geese can help you create an eco-system of success and navigate your organisation's greatest governance and operational challenges.
WAYFINDING FOR BUSINESS
KICKSTART YOUR BUSINESS VOYAGE
Whether you have an idea for a start-up that will change the world or you're a mature business looking to break into new markets, Wayfinding can help you gain clarity on what you need to focus on first. Drawing from a diversity of experience, our team offers a collaborative process of identifying where you want to go and how to get there, and how you can find opportunity.
WAYFINDING FOR TREATY PARTNERSHIP
BECOME A TREATY-CENTERED BUSINESS
For us this is about the how. If you want to be a valued Tiriti o Waitangi partner in an equitable and just Aotearoa, then we can help you understand and embrace how you can make it a reality and move from aspiration to action.
No matter where you are on this journey, Flying Geese can help guide your organisation to a place of honouring the Treaty and tangata whenua.
WAYFINDING FOR SCHOOLS
GROW RESILIENT, CONNECTED STUDENTS
Developed in response to the alarming mental health issues across Aotearoa, Wayfinding for Life creates a safe space for rangatahi to discuss the many challenges they face. We're on this journey together, navigating the highs and lows of life while celebrating whakapapa, diversity, and each individual's vision of success.
By the end of our time together, students have had many opportunities for self expression, collaboration, and brainstorming solutions. Our goal is to offer tools that young people can add to their kete of resiliency and self confidence.
WERO
WAYFINDING FOR RANGATAHI ENTREPRENEURS
WERO is a wayfinding programme that offers entrepreneur coaching to Māori and Pasifika rangatahi through workshops followed by an online course built just for them! WERO takes rangatahi through business challenges that are fun and engaging under the guidance of wayfinding coaches.
Rangatahi learn how to create a business, who to put on your team, the questions you should ask of yourself, the market, and your product. They also learn how to predict what could go wrong in business and how it spot the possible opportunity.
WERO is available to schools in Te Waipounamu. Registrations close 9 May 2022. Schools can SIGN UP HERE.